Unbraked axle for trailers KNOTT VG7 750 kg 1070 mm
Reviews about Unbraked axle for trailers KNOTT VG7 750 kg 1070 mm
5.00
Number of opinions issued: 1
Click the rating to filter reviews
Unbraked steering axle for KNOTT light trailers, type VG7-L. The device has rubber torsion bars, designed to increase driving safety through excellent shock-absorbing properties. The axle is designed for unbraked trailers. It is a torsion axle factory-fitted by many leading manufacturers of car trailers in Europe and around the world. Its permissible load is 750 kg. Axle spacing: 1070 mm, hub spacing: 1370 mm, bolt hole spacing: 4x100.
Important! The axles sold in our store do not contain screws in the set. A set of bolts matching the given axle can be purchased from us additionally: A set of 8 conical bolts with a flange for an unbraked axle up to 750 kg;
Original KNOTT axle for UNITRAILER special order
GVM 750 Kg
Fixing distance 1070 mm
Wheel bolt pattern 100X4 (4x98 or 5x112 on special order)
Why choose KNOTT unbraked axles:
They have very favorable vibration damping characteristics
Designed for unbraked trailers of all types
Equipped with compact bearings
Cushioning based on four rubber rollers
KNOTT axles and brakes are used all over the world in all types of caravan, caravan, boat and horse trailers.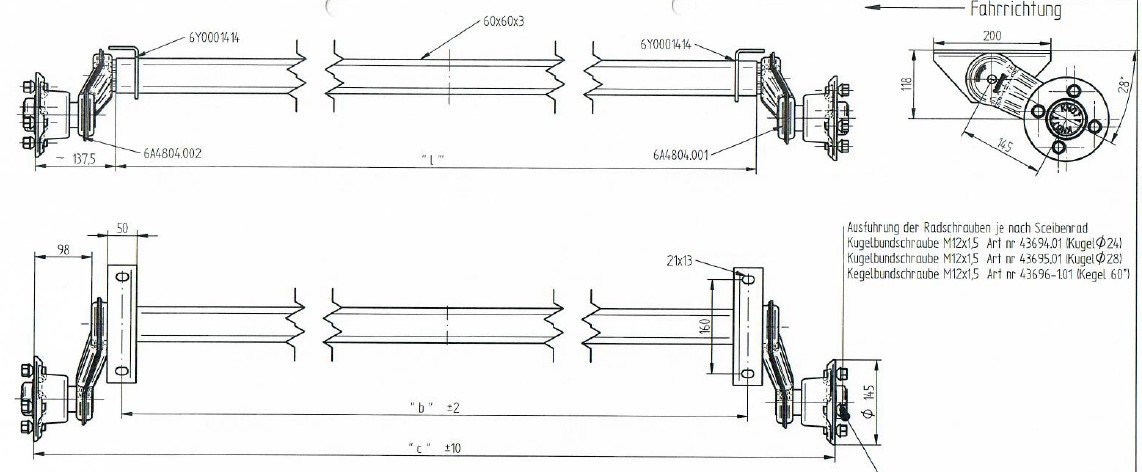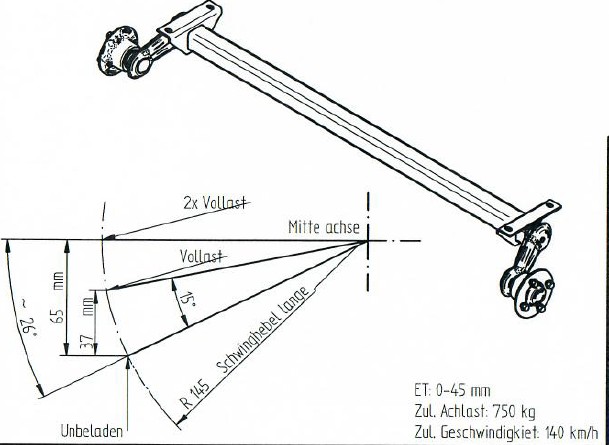 the principle of operation of cushioning on rubber rollers in KNOTT axles with a square body cross-section
Spacing between mounting openings
Space between brake drums
Diameter of mounting holes