Unbraked axle for the trailer KNOTT VG7 750 kg 1070 mm
Unbraked steering axle for KNOTT light trailers, type VG7-L. The device has rubber torsion bars, designed to increase driving safety through excellent shock-absorbing properties. The axle is intended for unbraked trailers. It is a steering axle factory fitted by many of the leading car trailer manufacturers in Europe and around the world. Its permissible load is 750 kg. Axle mounting distance: 1070 mm, hub spacing: 1370 mm, bolt hole distance: 4 x100. We sell the axle with a set of bolts for mounting the wheels.
Original KNOTT axle on special request UNITRAILER
DMC 750 Kg
Clamping distance 1070 mm
The spacing of the bolts per wheel 100X4 (on special request 4x98 or 5x112)
wheel bolts included
Why choose KNOTT unbraked axles:
They have very favorable vibration damping characteristics
Designed for all types of unbraked trailers
Equipped with compact bearings
Cushioning based on four rubber rollers
KNOTT axles and brakes are used all over the world on all types of cargo, caravan, boat and horse trailers.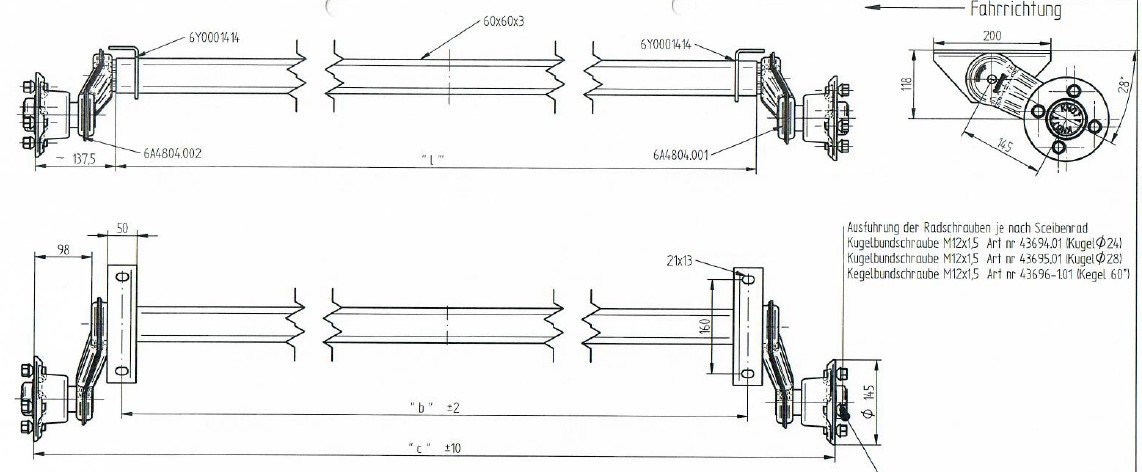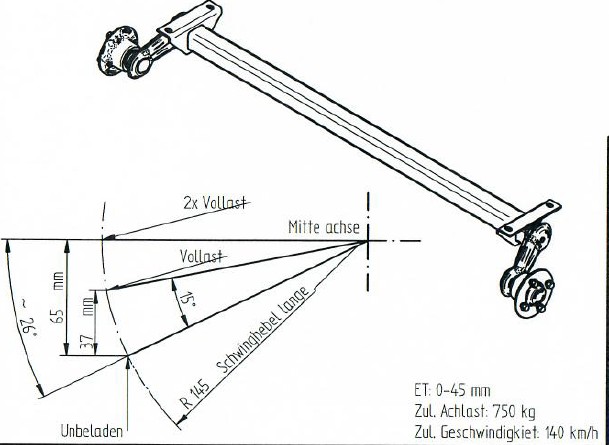 principle of operation of shock absorption on rubber rollers in KNOTT axes with a square body cross-section
Spacing between mounting openings
Space between brake drums
Diameter of mounting holes